NewsUSA recently described the troubles that travelers often have on the road and the need to stay connected, especially in the winter.   Some excerpts of the article, How to Boost Your Cell Phone's Signal for Safer Winter Travel include: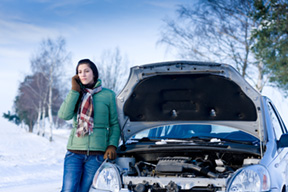 It's the bane of every cell phone user -- conversations that become garbled and calls that drop. These "dead zones," usually happen while you're on the road, and can be frustrating at best, while making you feel exposed and defenseless at worst. However, they also present a critical safety issue when driving during the winter. That's why zBoost, a Georgia-based company that develops and manufactures cell phone signal boosters, is helping people stay connected no matter where they are, while giving winter travelers a sense of safety and security.
"As a realtor in snowy Ohio, I am on the road showing homes or visiting family, and I'm dependent on my mobile phone to stay connected," said Lisa Van Doting. "Before adding my zBoost Mobile1 cell phone signal booster, I was frequently in areas with no cell service, which left me disconnected and vulnerable in emergency situations."
The entire article can be found here.  To learn more about zBoost Mobile1 In-Vehicle Cell Phone Signal Booster click here.